DANCE DANCE DANCE INTERVIEW 1 INTERVIEW 2
LAURICE FACTOIDS LAURICE PHOTO FLASHBACKS
JOIN LAURICE'S FAN BASE!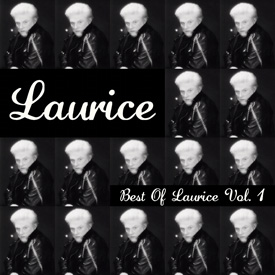 LISTEN TO LAURICE'S NEW PROJECTS IN THE PIPELINE. WRITE TO LAURICE - HE WOULD LOVE TO HEAR FROM YOU. LAURICE HAS LOTS OF NEW MUSIC COMING UP IN MANY GENRES.
LET LAURICE GET TO KNOW YOU: Required Info.
JUST SEND HIM YOUR NAME AND EMAIL ADDRESS AND ANY OTHER INFO THAT YOU WANT TO SHARE.
EMAIL LAURICE AT:
YOU CAN ALSO CONTACT LAURICE AT:
MIGHTY MOUTH MUSIC PRODUCTIONS
307-1349 Bertram Street, Kelowna, BC V1Y 8N4