LISTEN TO THESE HIT TRACKS:
You are in that mood. Sexy, sensual and looking forward to an evening of magical delights with a willing partner. For an album that concentrates the essence of romance, music and candlelit evenings, listen to the LAURICE CD ECHOES, the enchanting smooth jazz/adult contemporary LAURICE re-release. LAURICE wrote, produced and arranged this album especially for the lover in you.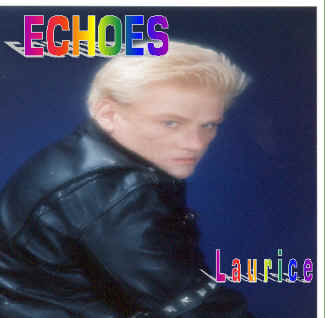 ECHOES is being released to smooth jazz/adult contemporary, NAC radio formats. LAURICE tells us that: "I became very ill, and for part of my recovery I started putting down some instrumental tracks and composing again. A friend of mine advised me to be courageous and do a whole new album. I balked at first, but I decided to go ahead and do it. It was the best therapy I could have devised. I dedicated it to my partner of over fifteen years, Larry D. Norton, who is a flautist in his own right. He had a lot to do with my recovery. His love and support carried me through. I eventually released ECHOES, which really was a mixture of smooth jazz and adult contemporary vocals, and even some new age instrumentals too. It is planned as the first in a cycle of new CDs combining smooth jazz/adult contemporary vocals and new age instrumental compositions that stress versatility without compromising a love of rhythm oriented material. I really think I have succeeded in doing that."
Radio stations around the world seems to agree, as many of the songs have become staples on radio stations throughout the world. Tracks such as Don't Run From The Heartache, Fly Away, Heart Like Yours, I Really, Really Love You, Rage and Echoes, the title song, have already met with smooth jazz radio, NAC, adult contemporary radio and lounge music success in Europe, Russia and the Far East. Even some of the instrumental tracks, such as Moonlight Jade and Theme From The Haunted Rain Forest have become essentials at smooth jazz and adult album alternative contemporary music stations in those countries.
Check it out and see how
ECHOES can irresistibly enhance an evening of romantic and sexual delight.
Listeners, you have been warned :)